About Me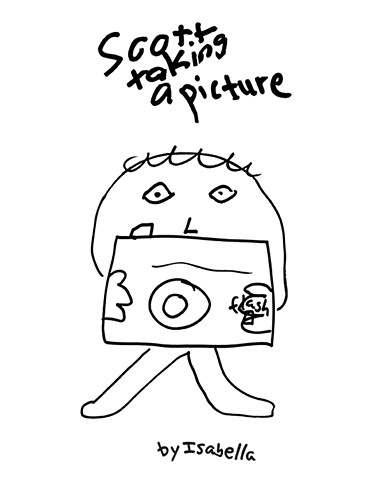 I got my first camera in 1978. It's been a long path full of starts and stops and starts, but it is been worth it. My passion for seeing with a camera is stronger than ever.
I wrote the following quote in a sketchbook many years ago and feel it best describes my journey:
"The formative years of an artist's existence are generally divisible into three main stages. There is a first stage when his hopes are vague and high...but the next phase is often marked by a decisive setback. No longer at liberty to hope and plan, postponing the realization of his plans till some remote period of the blessed future, he comes to face both with the practical difficulties of life and - a discovery even more galling - with the limitations of his own talent. The third development is that miraculous stage in an artist's progress when his scattered imaginings suddenly fall into a coherent and distinctive pattern, and a balance is at last achieved between his abilities and his opportunities." - Hogarth's Process
I will slowly but surely be adding to this website. Finishing older projects that have languished for years and beginning new ones to share with the world through books and exhibitions.
sincerely,
Scott T
EDUCATION & EXHIBITIONS
I'm originally self-taught but later pursued studies at Louisiana Tech before earning my BFA in Art/Photography from Youngstown State University in 2009. At YSU I was a recipient of both the Robert Mitchell Photographic Award and the Robert Yalch 2007 - 2008 Photography Scholarship.
My work has been shown in group shows in Regional exhibitions at Hoyt Art Center, New Castle, PA, and at The Butler Institute of American Art, Youngstown, OH, as well as group shows at the Los Angeles County Art Fair, Los Angeles, CA, Louisiana Tech University, Ruston, LA, Tulane University, New Orleans, LA, & Youngstown State University, Youngstown, OH
Including select exhibitions;
"Hidden Personas" exhibition, The Mesa Fine Arts Center, Mesa, AZ, "8x8" exhibition , Silver Eye Center for Photography. Pittsburgh, PA,"Sense of Place: A Mixed Media Invitational" exhibition - Toer Fine Arts Gallery, Brockport NY, "Fifth Annual Expressions of Courage" exhibition - Hoyt Art Center, New Castle, PA, YSU Alumni 2019" exhibition, McDonough Museum of Art, Youngstown, OH, "Dreamscapes" exhibition, PhotoPlace Gallery, Middlebury, VT, "Trigger Warning" exhibition, Sweetwater Center for The Arts, Sewickley, PA